Design It | Build It | Pay For It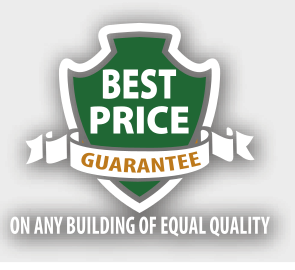 FINANCING AVAILABLE OR PAY CASH OR RENT TO OWN
Major Credit Cards Accepted
RENT TO OWN
36/48/60 Month Contract
Our no strings plan allows you to have your own storage facility in your backyard or business, when and where you need it. The low monthly rental rates are  comparable to mini-warehousing rates per square foot. You are not required to fill out a credit application, nor are you required to keep your building.
NO CREDIT CHECK
Simply pay first 2 months rent down. No Payment due till 2 months after delivery.
MONTH-TO-MONTH AGREEMENT
Return building without affecting your credit.
ACQUIRE OWNERSHIP
After contract obligations are met the building is yours to keep.
NO PENALTIES
Pay off early anytime without penalty. There is also a discount off the rental balance for those who choose to pay off early.
No credit card processing fees!